Description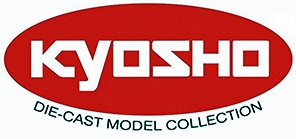 Pre-order Delivery Due TBA 2021
$295.00 + Postage
Pre-Order today with a $50.00 deposit.
Jaguar E-Type MK1 1961(RHD) – White

The XK series of the Jaguar sports cars developed from the XK120 to the XK150 with 3.8 engine, which went out of production in 1961. At that point Jaguar presented a completely different car with innovative lines, the E-Type, truly destined to mark an era. The first series was equipped with a 3.8 and then 4.2 engine and is considered by many to be the best one, produced from 1961 to 1968. The 4.2 engine was also preserved for the second series (1968-1971). The car was produced in both coupe and spyder configurations. The third series, produced from 1971 to 1975, was initially available with the 4.2-liter 6-cylinder engine, but in the following years the 5343cc 12-cylinder replaced the old engine. The E-Type also experienced many sporting variants, such as the Lightweight, which achieved success all over the world. Even today, the E-Type is perhaps the most famous of the Jaguars.
Engine bay details 

 Opening doors  

 Opening engine hood

  Steering front wheels

 Opening rear hatch
Code: K08954W