Description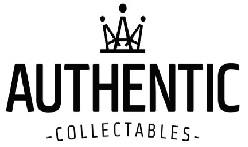 Dick Johnson Racing Tru-Blu Ford Falcon XD 1981 Bathurst 1000 Winner – Metallic Gold Limited Edition Signed Illustrated Print
When you think of Australian motorsport icons, Dick Johnson is a name that instantly springs to mind. With 5 Australian Touring Car Championships, 3 Bathurst 1000 victories and many other accolades against his name, the 2001 V8 Supercars Hall of Fame inductee is quite simply, a legend.
The legend of Dick Johnson was born in 1980 after his collision with an errant rock while leading the Hardie-Ferodo 1000 at Bathurst in his Tru-Blu Ford Falcon XD in one of the most famous moments in Australian motorsport history.
The collision wrote off his car, leaving the Queenslander devastated and facing financial ruin. This unbelievable moment, televised around the nation, saw a remarkable outpouring of emotion and financial support from the Australian public, which was matched by Ford and thus Dick Johnson Racing was born.
Johnson returned to Bathurst the next year in 1981 with a new Tru-Blu XD and repaid the public's faith by winning the Bathurst 1000 alongside co-driver John French, the first of Johnson's career and the rest, as they say, is history.
Authentic Collectables are proud to be releasing this limited edition illustrated print of the car that started it all by designer / illustrator Tristan Groves.
Printed on 250gsm matte paper stock using offset print technology, it measures a large 594 X 841mm. This edition features a Pantone gold metallic ink used in the background to give this print an extra special finish. Officially licensed by Dick Johnson Racing, each copy will be individually numbered and signed by Dick Johnson and the artist.
Code: ACP039V