Description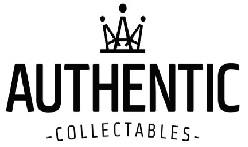 Ford Performance Racing Magic Moments Limited Edition Print: 2013 Bathurst 1000 Winner
Ford Performance Racing / Tickford Racing Magic Moments limited edition print range which has been designed to capture key moments and milestones across the history of the team. The 2013 chapter of The Great Race saw Ford Performance Racing finally climb onto the top step of the podium at Bathurst with Mark Winterbottom and Steven Richards at the helm of the #5 Pepsi Max backed Ford Falcon FG. They were strong all weekend and found themselves on the front row of the grid after finishing 2nd in the Top 10 Shootout. Despite a sluggish start which saw them drop down the order, the race was ultimately decided on the last lap with Winterbottom in a nail-biting fight with Holden rival Jamie Whincup. Whincup attempted a daring pass on the outside of Griffins Bend only for Winterbottom to hold on to create a gap that he then finely managed to the finish line to claim his first win at the mountain, and Richards' third in a truly magical moment for the team.
This is a brilliant print capturing this magic moment for the team featuring a range of amazing graphic imagery and details printed with offset print technology on 250gsm matte paper stock.
Produced in an individually numbered limited edition of 300 copies, this is another impressive collectors print that is perfect for fans of this iconic race team.
Code: ACP035